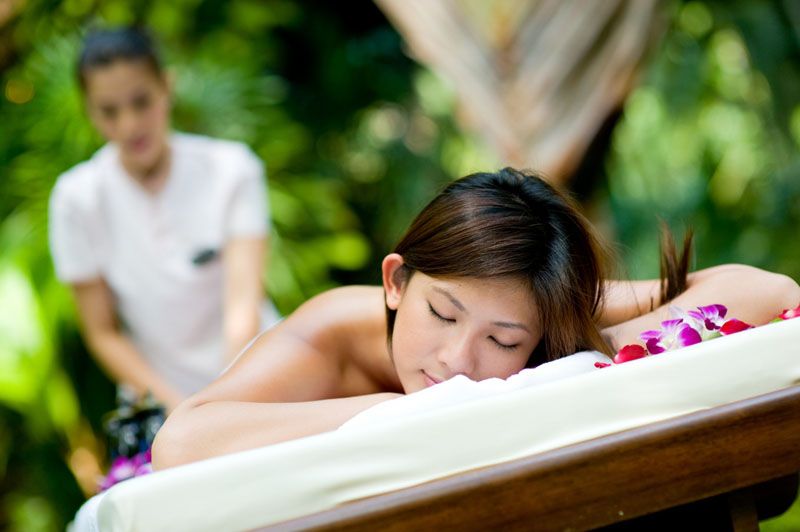 The Introduction
Everyone is aware that massage therapy has some positive benefits but most do not understand just how beneficial it can be when it comes to healing the body and mind from the inside. Touch therapy in general is under appreciated in the modern world. People rarely consider how a lack of touch, human connection, and conversation can lead to many ugly side effects such as depression, anxiety, and chronically high stress levels. Working long hours and multiple jobs is stressful sure, but stress can always be managed no matter the situation if you start seeking the right paths to treatment today. With Massage Buddy, we considered all forms of massage therapy and holistic healing along with many other beneficial therapies we'll be supporting in the future. Our massage experts are here to offer highly skilled massage therapy with therapeutic healing and treatment as a top priority. Touch therapy has been proven to help people pursue a more positive outlook on life for many weeks to come after just a few sessions. This can lead to greater success in your work, relationships, family, and accomplishing your goals. Stress is now believed to be the cause of over 90% of all illnesses we encounter in our lifetime and today we are more stressed than ever. Serious and deadly diseases are on the rise every decade with no signs of slowing down. Even in younger adults, most professionals and scientists are convinced that stress is the cause of many if not most diseases. Massage therapy is perfect even for common issues such as headaches, digestive issues, strains, and sport injuries yet some doctors will most likely recommend you take a few questionable pills that will only mask the problem in place of trying something as simple and natural as a good massage routine administered by a licensed expert. Many people have to reevaluate their approach to life's woes and start paying attention to how they can go about improving their health, not just tolerating their situations and hoping they get better. Massage therapy and other holistic practices may be exactly what you've been needing.
Healing & Hormones
A good massage has powerful effects on your body's chemistry and gives your feel good hormones a much needed boost. Oxytocin, dopamine, and serotonin all get to work on reducing stress and anxiety by lowering the levels of the stress hormone cortisol, healing muscle and joint pain, increases blood flow to the muscles, reducing blood pressure, improving joint flexibility, eliminating back pain, and so much more. While a no-brainer, massage has an stunning effect on your sleep and insomnia which is why it's so easy to fall asleep and drift away while receiving a massage. Just one massage has positive affects on your delta waves, the brain waves connected to deep sleep when all the most effective healing of mind and body happens. With lots of deep sleep also comes improved and balanced immunity which can greatly improve any skin conditions, concentration, alertness, and sluggish healing of bruises, muscles, and joints. In a large 2010 study, researchers found massage therapy increased a person's disease-fighting white blood cells, especially boosting your natural killer cells, the immune system's first line of defense against invading illness, keeping your body working in peak condition. Other studies have observed massage therapy decreases brain activity in the right lobe and increases functioning in the left, the reason for this is the right side of the frontal lobe of the brain is more active when we're sad and depressed often causing a numbing feeling frequently reported in depressed people and the left side is activated when we're happy and stress free. Just like hundreds of other studies on massage therapy before, they conclude what everyone already knows, massage therapy makes you happy and continued massage therapy works to treat and improve even the worst cases of depression and anxiety. Massage therapy is so powerful that many hospitals use it and recommend it to patients living with or undergoing treatment for serious illnesses such as cancer by eliminating or easing fatigue, pain, and nausea. And lastly while not of great importance, looking good can boost your self-esteem and massage therapy is known to have lots of benefits on beauty by encouraging lymphatic draining, plumping up loose skin, adding vitality to a dull complexion and thinning hair, and it leaves you glowing !
Cuddle Therapy
Massage Buddy is partnered with
CuddleCompanions.org
which provides cuddle therapy and friendly companionship to clients all around the world and we believe it can be of great use to our massage therapy clients. We have also decided to include the cuddle therapy elements into Massage Buddy to improve all the benefits a client can receive from our service. Cuddling is the king of emotional benefits and combined with a massage therapist, it can truly work to improve anyone's physical and mental state. Cuddling is the most efficient way of release Oxytocin, the best natural anti-depressant around. To put it bluntly, oxytocin makes us human, it literally makes us kinder, more giving, empathetic, and happier with out existence on earth. Sounds far fetched but it's true ! Oxytocin plays a crucial role in building relationships, making friends, eliminating shyness and social anxieties, boosting self-esteem, and even being charming and charismatic. So combining all that that, Oxytocin makes you a very appealing person. You can bet celebrities like Frank Sinatra and Paul Walker with all their charisma and charm had very healthy levels of Oxytocin. Cuddling is touch therapy, it's benefits are very similar to message therapy with a few small differences in the strength of some key benefits so they compliment each other nicely. Cuddling is the best when it comes to treating loneliness, emotional issues, underlying mental ailments, anxiety, hormone imbalance, and depression. Massage therapy is the best when it comes to treating stress build up, physical pain, insomnia, inflammation, joint and muscle pain, fibromyalgia, and getting your body into a healthy, more efficient state. We hope with this article we've encouraged you to take the next step toward massage therapy and cuddle therapy whenever you feel ready. if you'd like to read more information on the benefits of massage therapy, check out our
blog
. We plan on having our very own expert massage therapists write articles on the science behind massage therapy, their experiences, and knowledge gained as an expert in the field. Don't forget to check out the latest studies on
NCBI
the largest website for published scientific studies in the world.