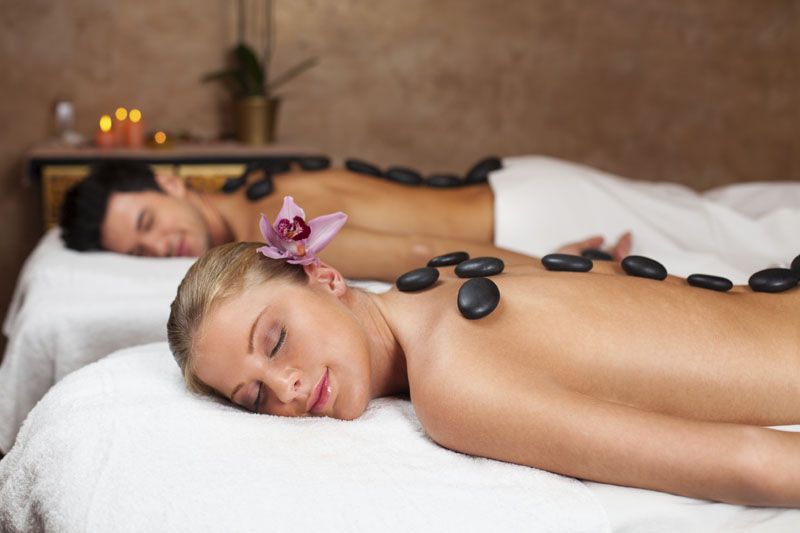 The Buddy Goals
Massage Buddy is here to shake up the massage therapist and professional bodywork industry with exciting ideas and a creative platform. A personalized massage experience to get the most out of your sessions with the best licensed therapists around. Massage Buddy expands across every state and country so clients can experience the unique techniques/modality and styles of massage therapy in cultures around the world and meet some interesting new people along the way. Whatever therapeutic services you're seeking from Massage Buddy and massage therapy in general, we seek to provide. Professional massage therapists, holistic healers, yoga instructors, fitness trainers, cuddle buddies, and all types of holistic healers, we're here to help you out. We believe people are too distant in today's world, lacking in the desire to pursue therapeutic practices and other means of improving their health and themselves. A passive attitude to our well being and illnesses until they completely take over our daily lives. Massage Buddy is the total package, it's not just about getting a massage, it's about the experience and the trusted relationship between client and the professional offering treatment. We promote massage therapists that would never just treat their clients like a task to complete, each massage therapist creates their own unique profile to show you where their education and knowledge has led them in their profession and on their journey. We're here to help take you out of your bubble and make the whole finding a massage therapist thing fun, simple, and transparent. Consider us your Massage Buddy on the go whenever you're in need and on demand. Massage therapists on the platform offer incall, outcall, and oncall massage therapy so we've got you covered whenever you're in need and where ever you may need a professional massage. We have a colossal vision for the future of Massage Buddy and we're well on our way to accomplish our goals of a world wide therapeutic professional massage service. Authenticity, trust, support, and promoting good health is what it's all about with Massage Buddy.
Why Massage Buddy ?
So why is Massage Buddy so awesome ? Well we'd rather let you find out about all the perks by signing up for our service so we'll only cover a few basics here. Massage buddy lists verified and licensed professional massage therapists actively seeking clients to treat within our simple yet powerful platform. There's no need for small talk or awkward questions when booking, our buddies have clearly listed massage services and modalities they promote and with a click of a button on their checkout page and a small deposit, you're confirmed for a booking at the agreed upon date and time. Even if you have special needs or requests for a massage session, send a booking proposal and wait for the massage buddy to respond, they're very flexible and always happy to hear your requests as long as they're reasonable. We manage our service with customer support and trust as a top priority and do our best to make sure everyone is successfully and efficiently connecting for therapeutic sessions. If we don't have a massage therapist in your area, just send us a
message
and we'll get to recruiting a massage buddy in your city right away. Our mission is to connect and our system cannot thrive if we are not connecting our clients and massage therapists. If you're a busy person, a beginner here, or a bit on the shy side, we can help you and guide you through the booking and payment process at any time. There is no other service online that offers massage therapists the opportunity for such high earnings, free advertising, building a client list, and an advanced platform to manage it all on with ease. Our massage buddies are very happy to be here and always ready to welcome new clients. The future holds lots of advancements in features and the platform which will be directly shaped by user experience. Whatever works for our clients will also work for us so never be shy about sending us some feedback.
Healing & Therapy
Yes, we run a business helping people find a massage therapist that best fits their needs on any given day but that doesn't mean we don't enjoy what we promote especially since it helps so many people and we love that. Massage buddy can't stress enough how important it is for people to find ways to unwind and de-stress. Massage therapy can be a life changing experience, especially when you decide it's time to make it a routine part of your life. We hope to publish many articles backed by scientific studies on all aspects of massage therapy and how it can be used by any individual faced with physical and mental issues. We are 100% behind massage therapy and proudly cheer it as one of healthiest things one can do with their time and money. We also actively encouraging people to travel and get out there ! There is so much to see and so much to experience in the amazing cultures around the world. The best part, travel is incredibly beneficial to the mind and is proven to lower stress levels, balance hormones, fight addiction, reset brain activity, replenish attention, solidify memories, encourage creativity, increase productivity, and refresh your natural drive to succeeded. Technology is a wonderful part of life but technology 24/7 can be a very destructive thing to the human brain. So immerse yourself in nature, laugh with strangers, and explore massage therapy all over the world with Massage Buddy whenever you have the time to recharge your mind, body, and soul. Build wonderful memories before you grow too old, it's when you'll want them and appreciate them the most. We are dedicated to creating a diverse all inclusive massage therapy service that expands to exotic countries everywhere, with your support we know we'll get here once day soon.
The Expansion
Massage buddy is partnered with our very popular cuddle service,
Cuddle Companions
which promotes cuddle therapy and friendly companionship worldwide just as Massage Buddy promotes massage therapy and holistic healing worldwide. We believe that scientifically, these therapeutic services together have incredible benefits to people facing depression, anxiety, high cortisol levels, hormone imbalance, inflammation, insomnia, muscle and joint pain, skin conditions, and a weakened immune system. Cuddling provides the bigger benefits on one side of the spectrum and massage therapy does the same on the other side. Together they fill the whole chart of benefits and help create the proper environment for healing to begin within the body with just a few sessions. These positive effects will easily be noticed on the outside as your skin begins to glow and your hair begins to shine. Before you know it, you're getting compliments from random strangers on the street. Of course here we we can only scratch the surface on the the benefits of these therapeutic services. To learn more about the benefits of massage therapy head to our
benefits
article. To learn more about the benefits of cuddling and touch therapy head to
cuddlecompanions.org
and browse the learn category. We're always here to help if you have questions. We've learned a lot and we're always learning as our platform grows. We are always happy to share our knowledge with the people enjoying what we offer. Thank you for reading and happy healing !