Massage Buddy Profiles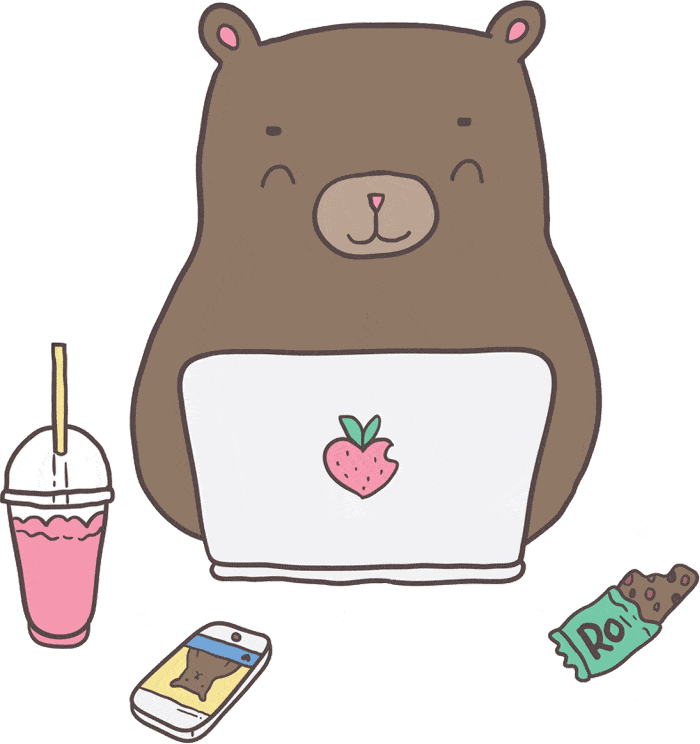 Overview
This article will explain some basic rules on how to have a successful and professional profile with massage buddy. Please read through the entire article so you don't come across any issues with your profile in the future. If you fail to meet the standards we've listed below, your account will be suspended or terminated when violations are repeated. To start off with the most obvious, you may not include any form of contact information in your profile or photos. All changes made to your account that require editing of text or photos are moderated before they are approved. The same applies to messages, you may not share contact info until a client has made a payment. All messages are auto moderated by a very robust algorithm except for the 72 hours after a client makes a deposit for a booking.
Massage 101
This is not profile specific but if you haven't read the basics on how to be successful on the platform, please review our
Massage Buddies 101
article as it can be critical to your success here. It's short and cuts right to the chase in explaining issues some users may encounter, helps increase conversion rates, dives into the most frequently asked questions, and help you understand what our platform is all about. It is highly recommended every massage therapist review it.
Profile Username
Keep your name simple, fun, and void of any numbers or symbols. Real names are preferred since they provide a layer of trust to the client but names such as "LA Massage Therapist", "Massage In Seattle", or "Swedish CMT" are just as good and can even help make your profile more successful through SEO. One space is allowed between words but no more than twice. No profanity or sexual words may be used in the name or elsewhere in your entire profile.
About Yourself
Write a very detailed and welcoming about me with lots of information about your massage sessions, availability, personality, education, modalities, and some unique services you offer to your clients. Massage buddies see a significant increase in inquiries when taking the time to write about themselves, their services, and encourage clients to proceed with a deposit on the checkout page if they find themselves interested in their sessions. Experiment and see what works best for you to increasing earnings and inquiries.
Photos
At least 4 current photos are recommended for all massage buddies. Keep it professional and family friendly. Bikinis, cleavage, Provocative poses, see through clothing, Strategically covered nudity, close-ups of breasts, buttocks, crotches, and photos without your face in them will not be accepted. Massage buddies will less than 2 photos and a very short bio are at a high risk of being overshadowed by massage buddies that invest a bit of time into their profiles. Only photos that are JPEG, JPG, and PNG formats, clear, decent/above average quality, and a minimum of 480px will be approved. If a photo is from a mobile phone made in the year 2012 or earlier, it is most likely not good enough for your profile.
Rates & Specials
Massage buddies with unique and creative services do very well and shows clients you are very professional about your work. If you are going to create your own services which is highly recommended, make sure they're clear and descriptive because clients see these when selecting and paying for services on the checkout menu. If they are not titled and priced properly, the client might skip on your profile entirely. The title must be straight forward, the price must be the minimum for the service, and the description must explain the service and modality clearly. Good ideas for stand out services include unique modalities and massage techniques, combining massage with music/oils/stones/etc, packaged hours, monthly packages, and cuddle therapy. Check out our blog or browse some massage buddy profiles for more tips and ideas for your services. To use our standard rates simply don't create any services or delete the ones you currently have written.
Geo Location
Select the city you are in using an address. It's best to use a nearby location as simple as "Los Angeles, California" or "Rome, Italy" but it is not necessary as our system will automatically simplify the address visible to other users on the site. This address will help clients find your profile using our advanced search system so it's important to keep it updated when in another city or country.
Continent, Country, and State
Select the continent and the country or state you're in. This field has no relation to your Geo Location but is important for clients to easily find you through the popular country locator menu which is used just as often as the search features due to its simplicity. Both these fields and the geo location should be updated in the event you are moving cities or countries.
Massage Supplies
Massage supplies include tables, chairs, oils, linens and more. You can customize these options and let clients know what they can request and expect from you before a session. The "Always" option is for when you expect to use the item in most of your sessions, "Got It" for when you have the item handy, "On Request" for when the client requests it during the booking process, "Costs Extra" for when the client is informed the item increases the prices of the service or the service itself is priced higher because of the item, and "Don't Have It" is pretty self explanatory.
Services
At least 2 services are required to successfully save your profile and you cannot save without incall, outcall, or both being selected. Incall means the client goes to your home and outcall means any place you and the client agree to meet outside your home. Massage buddies that are available for Incall services receive at least three times as many inquiries as massage buddies that don't so it'd be a great idea to think of a good place near your home to offer incall sessions if you can't do it otherwise.
Status
Your status lets clients know if you are available for sessions today, tomorrow or next week. It's a great feature for massage buddies planning ahead. You can also temporarily hide your profile by selecting the "Hide my profile" option at the bottom of the list. This will temporarily hide your profile from all lists displaying massage buddies on the site until you choose to return. Current clients will still be able to message you during this time.
Available To
Select the genders you'd like to provide services to. Select the genders are interested in providing services for. Massage buddies that work with both men and female clients get more bookings than ones that don't. This is especially true for male buddies but female buddies will also see an increase in inquiries. Male buddies must be available to males clients due to the much higher number of male client inquiries for male buddies.
Headline
The headline should be short, sweet, and catchy. Something that will instantly put a smile on someone's face. You can also use it to express your current mood, update users on a location change, or just say hello. Headlines should be kept to 5 words or less and void of too many emojis and symbols. Of course all the usual moderation terms apply here. No contact information and no sexually explicit content.
Languages
Select the languages which you can easily communicate in. We have clients all over the world and speaking their language is an easy way to attract more clients throughout the continents. It is not recommended you add a language that you cannot clearly communicate in since many clients might contact you writing in that language.
Techniques
Add massage techniques or modalities you are skilled in and can provide to clients during a session. Massage techniques can also help increase your visibility through our search system and general browsing throughout the site. At least 1 massage technique is required to update your profile and by default all techniques are checked so make sure to adjust to your individual skill set.
First and Last Name
The legal first and last name as shown on your ID. Do not update this unless you have officially changed your name or parts of it. This name is 100% private between you and Massage Buddy and helps us better communicate with you if ever needed. No clients will ever have access to it and we never sell or share information. Using a fake name is against our terms of use.
Email & Phone Number
It's important to keep your email and phone number up to date and make sure it's an email address and phone number you frequently check to stay up to date with your latest inquiries and gigs. Having a fake phone number and not responding to a high percentage of client inquiries while your profile is not hidden may lead to a suspended account.
Email Notifications
Massage buddies should never turn off email notifications for messages, proposals, bookings, and invites. Email notifications help you respond to inquiries and clients in a timely manner to never miss out on a booking opportunity and provide excellent customer support. Other notification types are also very helpful to increasing your earnings and knowledge of our services.
Tips
Enter your preferred payout method to receive tips sent to you by clients and fans. Tips can always be withdrawn as long as the minimum amount is reached and you've successfully added a payout method to withdraw the money into. If for some reason you are unable to use any of the available payout options and have reached the minimum required to withdraw, please contact support so we can discuss your other options and we'll do our best to address your unique situation.
Etiquette
We strive to maintain a classy environment for all our clients and massage buddies to enjoy whenever using our service. Please keep that in mind when building and updating your profile. We only ask you keep your photo album, services, and bio professional, inform new clients about our deposit policy, and do your best to limit cancellations as much as possible. We will love having you on board with us as a professional massage buddy for as long as you're happy being here. If you have any questions regarding profiles or other matters related to the service, contact us at anytime and we'll be happy to help clear everything up for you.